10 November 2019
Behind of the curve
Back to all posts
Radiofrequency spectrum is a limited and valuable resource that wireless technologies compete for. If everyone was provided with unlimited access to it, various communications systems would create mutual interference to each other and could not function properly. Therefore, states regulate the use of radiofrequency resource by taking away frequency bands from obsolete communications systems in favor of newer, more advanced wireless technologies.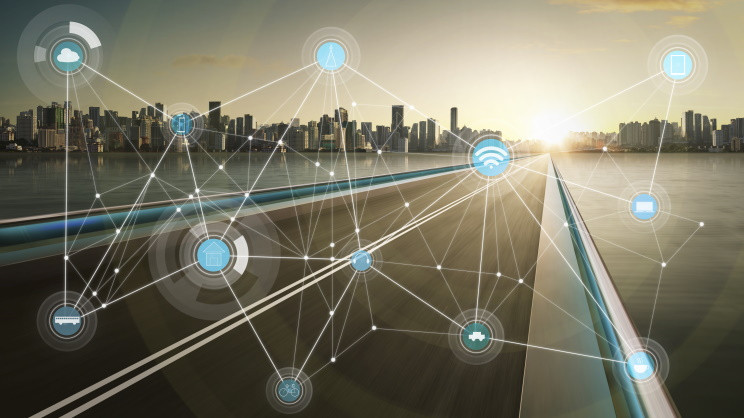 In Russia there are several radio frequency organizations and each of them plays its own role in regulating the use of radiofrequency spectrum. At the top of the system there sits MinComSvyaz that manages the State Commission for Radio Frequencies (SCRF). The SCRF is a cross-ministerial body that develops policies on allotment and usage of radiofrequencies. The SCRF consists of representatives from the Ministry of Internal Affairs, Federal Protection Service, Federal Security Service, Federal Air Transport Agency, Federal Antimonopoly Service and other bodies. This is the very body that makes decisions on distributing frequency bands among wireless communications systems, as well as defines a list of technical requirements that these systems must comply with.
There are two types of SCRF decisions: specific and generic. Generic decisions are used to allocate frequencies to an unlimited range of companies and individuals. Specific decisions provide specific organizations with exclusive access to frequency bands, particularly for experimentation and scientific research. Until 2015, there had also been a SCRF decision that included names and models of specific radio devices, but it was later deprecated.
Currently, there are generic SCRF decisions for all common communications systems, and most foreign traders can import them without any major difficulties. On a very different scale is importation of equipment that does not fall under any generic SCRF decisions. To import this sort of equipment, importers have to apply directly to the SCRF where all applications are being processed on a case-by-case basis.
The first difficulty with obtaining specific SCRF decisions is that the commission's sittings are held only a few times per year given that processing of each application can take up to 6 months. Another problem is that few of the applicants receive favorable decisions on their applications. So, effectively, importation of nontypical radio equipment into Russia might be considered forbidden.
Recently, however, a clear boundary between specific and generic SCRF decisions has started to fade away. Not long ago, for example, it became known that the SCRF is not only going to deny allocation of attractive frequencies 3400-3800 MHz to mobile operators that plan on creating 5G networks, but also decided to close the Russian market for foreign manufacturers of IoT base stations.
On December 24, 2018, the SCRF held a sitting where it proposed to introduce additional requirements for the use of frequency bands 864-865 MHz, 866-868 MHz, 868,7-869,2 MHz. The requirements come down to forbidding the use of foreign-made base stations in networks that collect and process telematic data from December 1, 2020.
A network that collects and processes telematic data is bureaucratic euphemism that describes an internet of things. The internet of things revolves around an idea of creating a global network infrastructure to combine a lot of electrical appliances that currently operate autonomously. This includes metering devices, motor vehicles, industrial equipment monitoring sensors, etc.
In its conception of building and developing narrowband wireless IoT networks, MinComSvyaz relates the simplified procedure for importation and use of IoT equipment with such risks as technological dependence, hidden exchange of electronic messages, transmission of collected data to offshore servers, as well as difficulty with law enforcement intelligence operations. However, the internet of things brings not only risks, but potential also benefits.
According to Million Insights, the global IoT market will total $949,42 billion by 2025, while the overall number of IoT devices, as predicted by Business Insider, will exceed 64 billion pieces. Against that backdrop, the SCRF's prohibition to build the internet of things with the use of foreign-made base stations looks more like an attempt to monopolize an attractive sector of economy and redistribute profits that it generates between the "right" equipment manufacturers.
Feedback
Do not hesitate to contact
us if you have any questions